Follow The Captain – Vincent Kompany joins Twitter
Big news – Manchester City's inspirational captain Vincent Kompany has joined the social networking revolution Twitter and now it's your chance to win some brilliant personal prizes from the former Anderlecht player.
Vincent Kompany officially joined Twitter on the 1st January 2012. To mark this, Vincent will be giving fans the chance to win his shirt and captain's armband worn in the FA Cup tie against Manchester United on 8th January 2012. All they have to do to win is tweet @vincentkompany with their motivational messages for Manchester City players before the big game. You should also include the hashtag #FollowTheCaptain.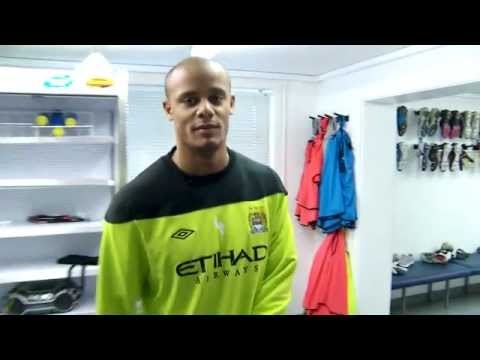 The best tweet as voted by Vincent, will win his captain's armband, his shirt (both signed) and a specially designed poster with the winning tweet on it.
Also, after the Liverpool game on the 3rd, Vincent will tweet about the team's preparation in the lead up to the crucial FA Cup 3rd round tie and derby against Manchester United on the 8th. He will also answer as many questions as possible that are tweeted to him @vincentkompany and use the hashtag #FollowTheCaptain.
Vincent takes his role as Captain of MCFC seriously and he wants to use his Twitter (as well as his Facebook http://facebook.com/vincentkompany) to interact with the fans and provide them with an insight into goings on at the club. He loves the idea of acting as a middle-man between the players and the fans.
Vincent currently has approximately 70,000 fans on his facebook fan page, and around 18,000 followers on Twitter after only tweeting for one day.
So what would you say on derby day? Getting tweeting!
Tagged armband, captain, competition, FA Cup, FA Cup Third Round, Manchester, Manchester City, Manchester United, Twitter, Vincent Kompany