Belgian FA appoint Marc Wilmots as national team coach
The Belgian FA (KBVB) have acted swiftly to replace George Leekens, appointing his number two Marc Wilmots as national team coach until 2014.
Wilmots, who had managed the side in the draw with Montenegro and narrow defeat against England, now gets the job full-time with a clear mandate – Qualify for World Cup 2014.
The former coach, Georges Leekens, ended his second spell as Belgium boss acrimoniously for another stab at managing Club Brugge – leaving the FA in a right pickle. Leekens, it has to be said, never really got the plethora of young talent at his disposal playing particularly good football, although they were steadily improving with more experience. He also never really impressed the media, or the players if reports are to be believed. Some however don't need to be read – Eden Hazard famously walked out of the stadium to the nearest hamburger van after being substituted.
Evidently, the players need inspiration, and Wilmots could be the man to provide it. Sure, he was in the former setup, (and the one with Dick Advocaat before that) but the former Schalke and Standard Liege player has clearly connected with the players.
Today's announcement saw a raft of national players tweeting their support for the man entrusted to succeed in the most pivotal campaign in recent years – as the best generation of players for some time are expected by the nation to qualify for a tournament after 12 years away. The cynical amongst you might suggest that the players were told to signify their support – but I'm fairly certain its genuine. Looking at the post-match comments from the England game, many were vocal saying the coach had done more than enough in his audition.
The Belgian FA have played it safe, no doubt about that. They clearly didn't want to shake things up with minimal time to prepare for a tough World Cup Qualification Group – featuring the likes of Croatia, Macedonia, Scotland, Wales and Serbia; most of whom you could say were around a similar level to Belgium.
The so-called glamour coaches have been turned down, or were out of reach. Among those rumoured as potential successors were Eric Gerets, who ruled out the role to stay with Morocco (or the FA didn't want to pay for it to happen) and perennially-linked Ralf Rangnick, who seems destined for the Premier League and West Bromwich Albion. Even Louis Van Gaal was mentioned, which would have been an unmitigated disaster. At the end of the day, the FA didn't want to fork out compensation, nor tinker with a formula that by-and-large has worked.
Admittedly, there's some flaws to be addressed – the problem of no full-backs, the lack of a world-class finisher to convert all the fluid midfield play. At one point under Leekens, it was horribly confused. In the last two games, although really showing us nothing new, Wilmots has delivered something.
The Montenegro game exposed Belgium's penchant for giving away sloppy goals defensively, but against England this was reduced to one lapse in concentration by Moussa Dembele costing the team – with a makeshift defence might I add. Auxiliary right-back Guillaume Gillet actually looked capable.
Belgium performed admirably at Wembley – arguably outpassing and almost out-thinking England and Wilmots' test was deemed a successful one for the FA at least. From my seat in the ground, I focused on Wilmots quite a lot (knowing it was likely he was getting appointed) and it's a marked difference watching the coach on the touchline to the previous one – he's eager to shout at his players to get them playing how he wants and doesn't sit back letting it soak over him.
I said 'no' to the option. My first challenge is (the World Cup in) Brazil. That's tough enough. We'll see how things evolve after that,
The 43-year old of course has little managerial experience, having had an abrupt stay as Schalke boss in 2003 and a forgettable on in charge of Sint-Truiden. but the Belgian FA are putting faith in a familar face, as Gary Niblock puts it, it worked for neighbours Holland in appointing Frank Rijkaard and Marco Van Basten in the past. But being a player's best friend sometimes is detrimental, and a manager can be found out tactically.
As good as Wilmots' career was, becoming a cult hero at Schalke where he was dubbed Kampfschwein (war-pig) for his fighting spirit, it does have a whiff of Stuart Pearce about it. His selection of Eden Hazard up front in a false nine role perplexed many (since Hazard didn't play there for Lille all season), but the introduction of Romelu Lukaku late on freshened up things, suggesting that he does understand the importance of a focal point. Lukaku needs games is all.
I don't really need to go into his national team performances but I will, they were legendary – 70 caps for the Rode Duivels throughout the 90s, nabbing 29 goals for his troubles. The last Belgian team that were actually feared by some, with Wilmots making four World Cup appearances. He wants to make another.
The fact remains, Belgium were never going to get a world-class coach that so many think the players deserve because of the money the FA can use to attract coaches, but also Belgium's world ranking – now standing at 54th in the world, nestled just in front of El Salvador. It's not their lowest position in recent years, but close.
Wilmots is precisely  the right character to lead Belgium at this moment in time. Squad unity remains intact for now, the football is of an attacking and stylish variety and just needs a varnish in some areas, and crucially for some, he has got both regions of the country backing him. Wilmots himself said today that he'd turned down a longer contract than the two years given – heaping more pressure on himself to take Belgium to Brazil in 2014. But it's pressure he hopes to thrive under. It might not be a long-time vision, but Belgium seem to be thinking the time is now.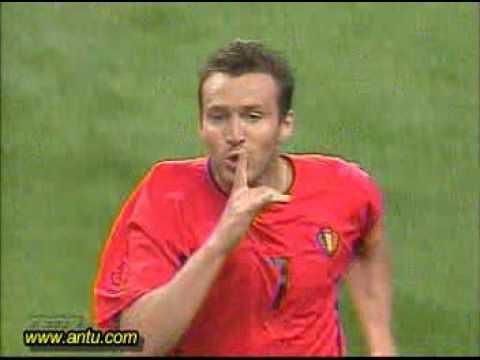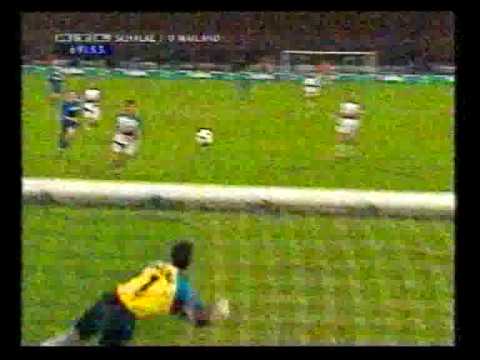 Do you think the FA made the right appointment – comment below!
Tagged Belgian, Belgium, Eden Hazard, football, Marc Wilmots, Schalke